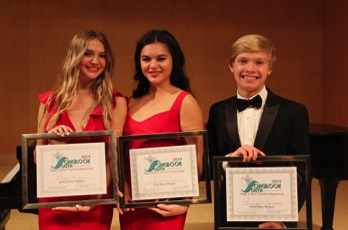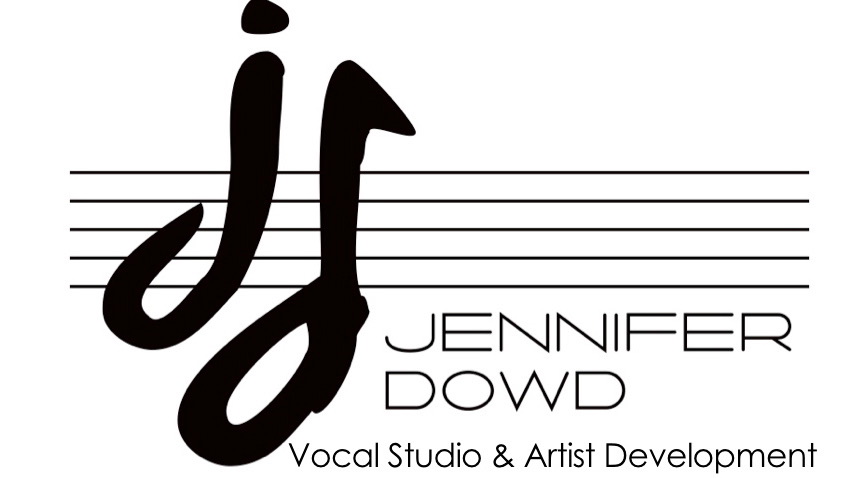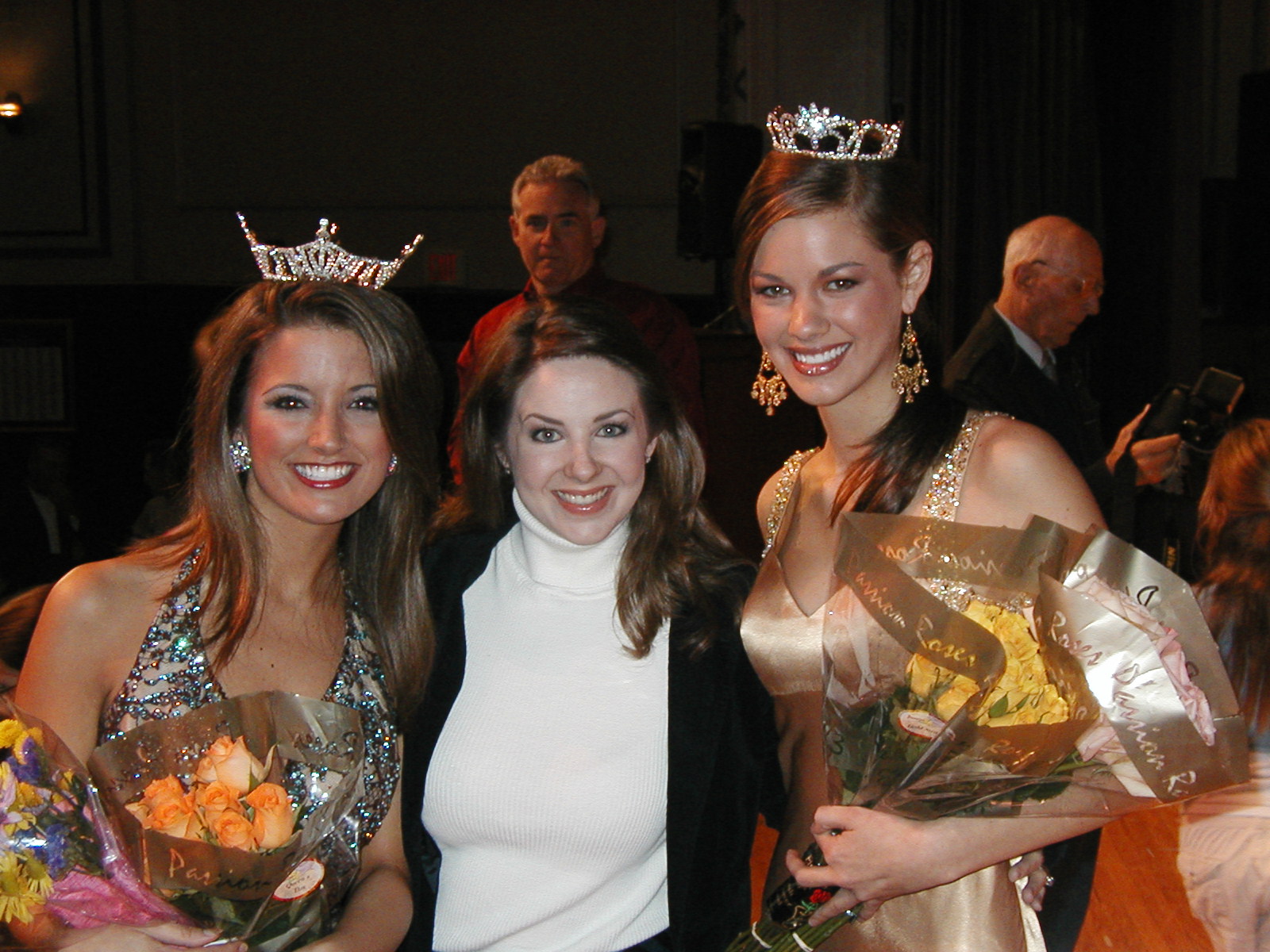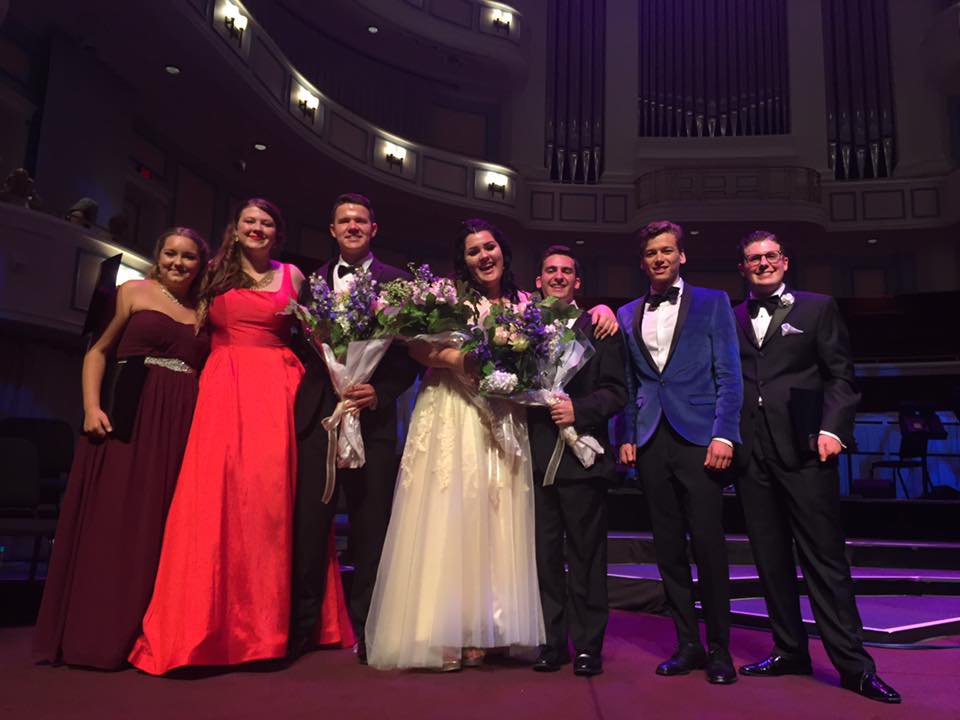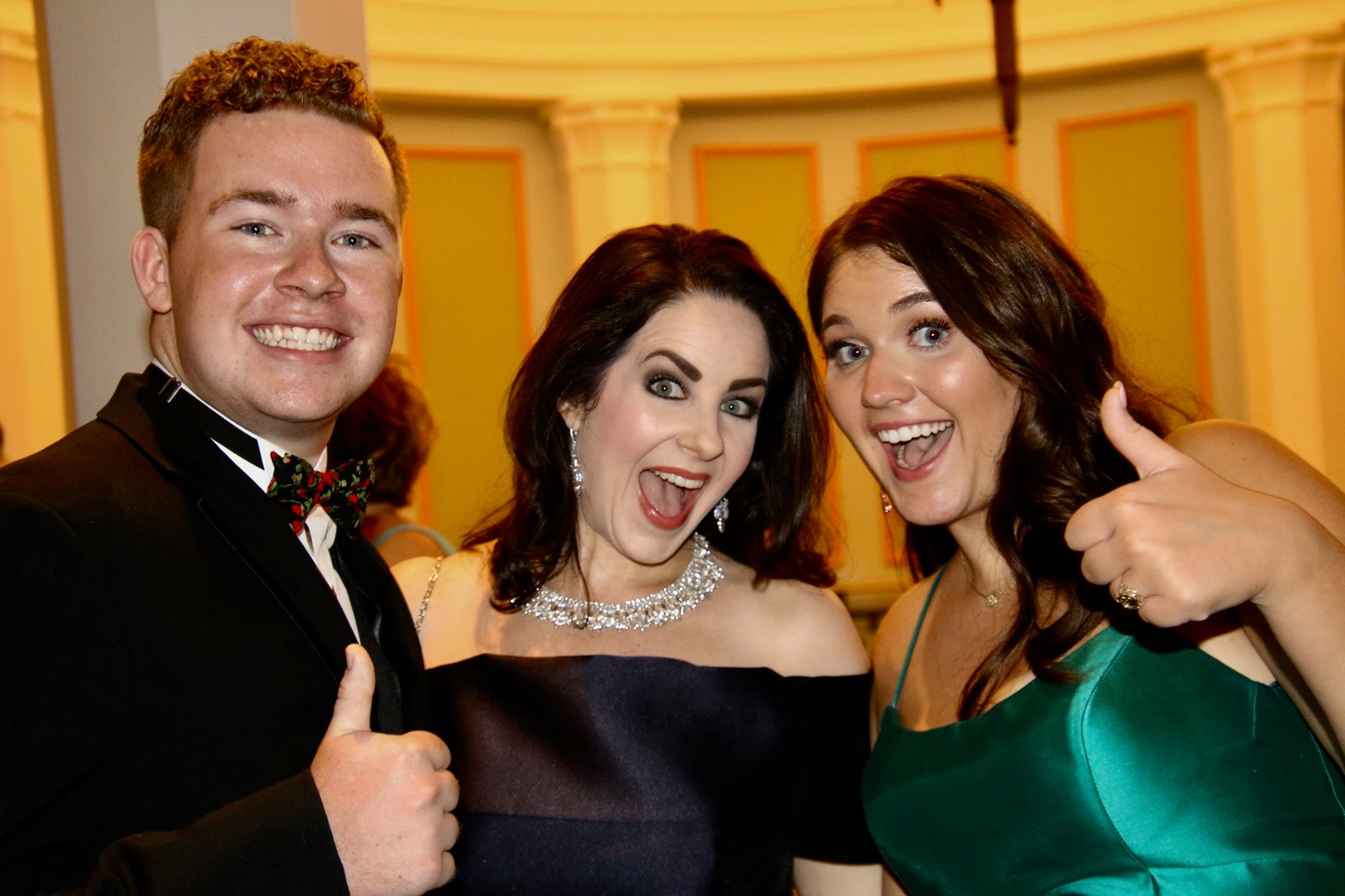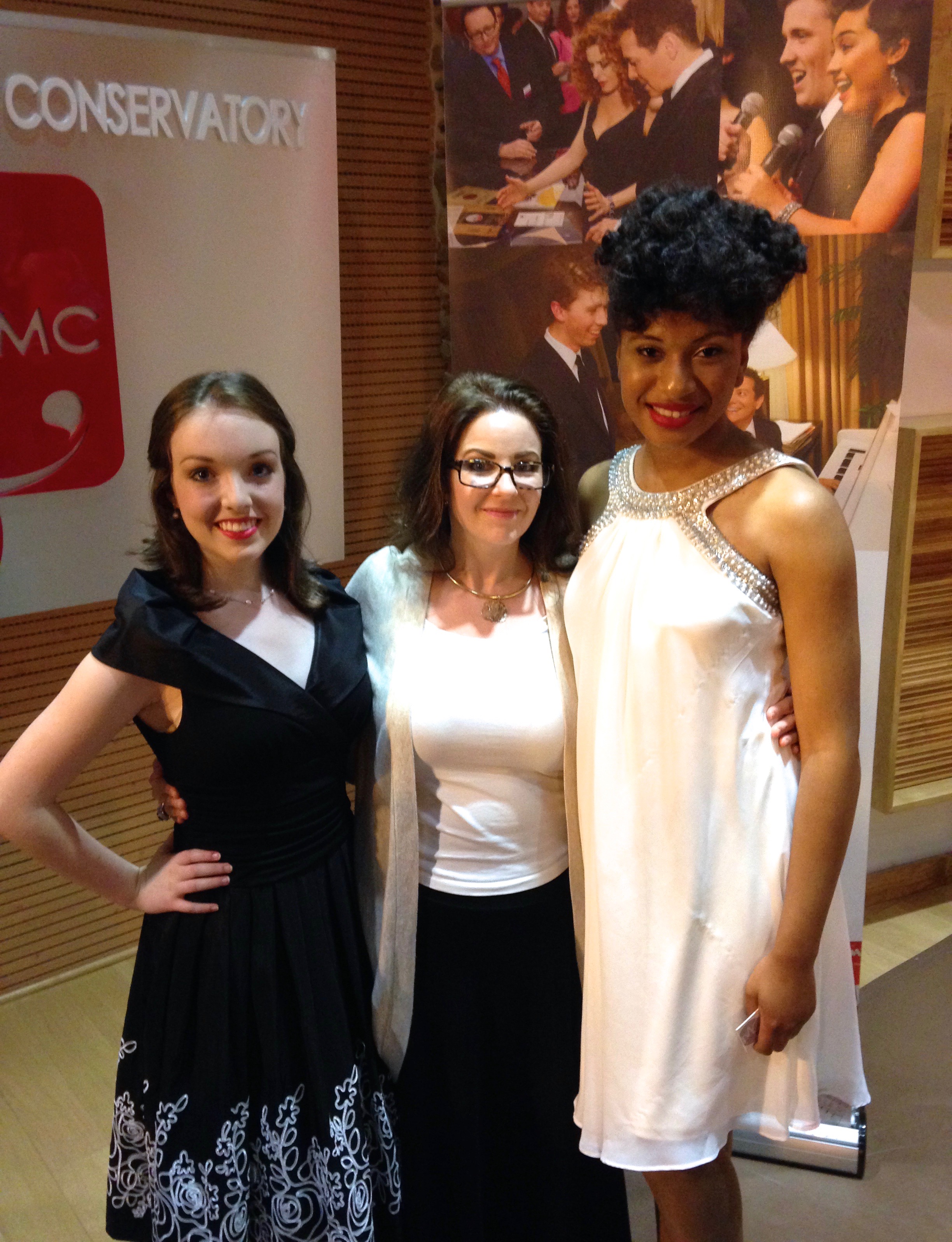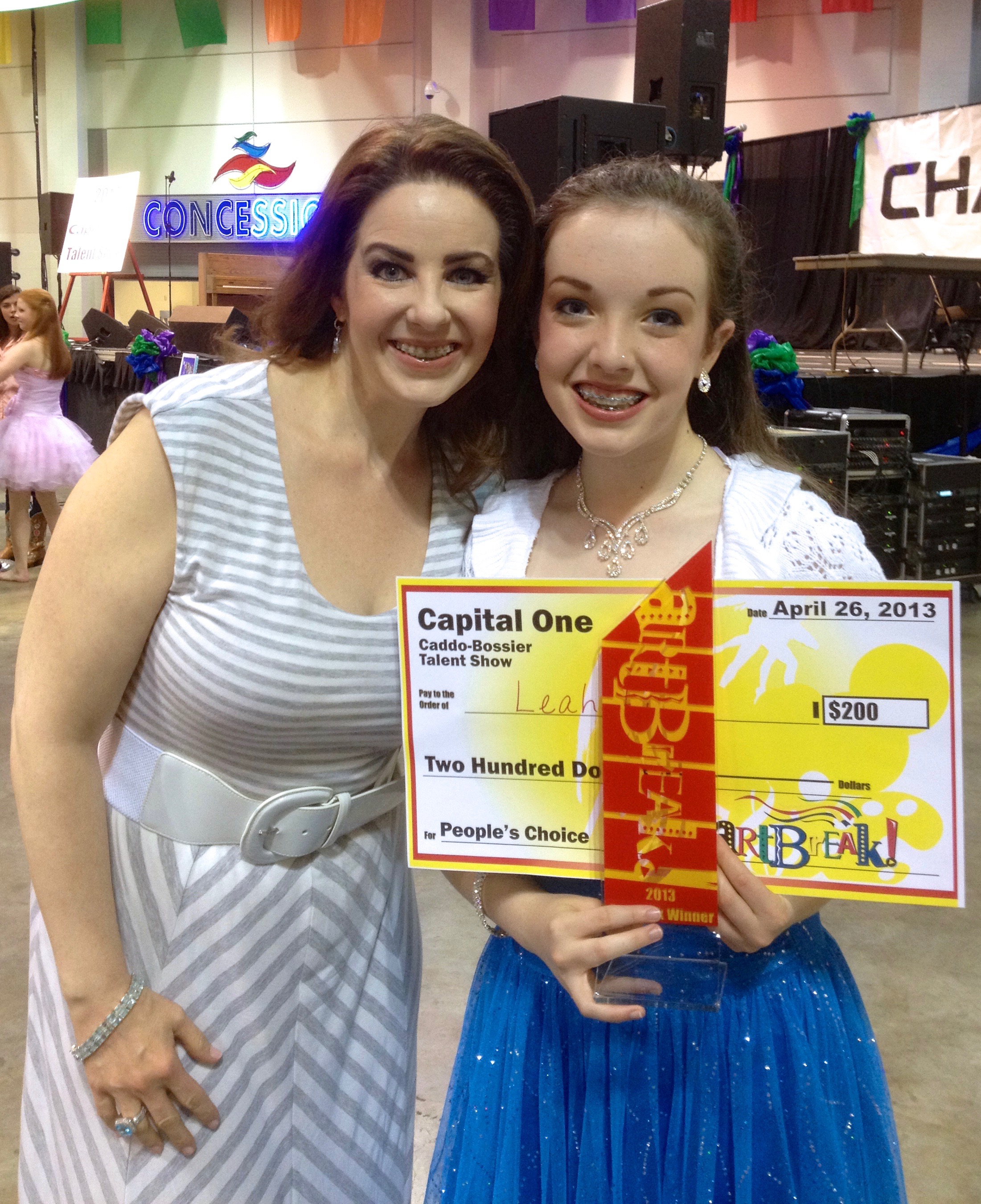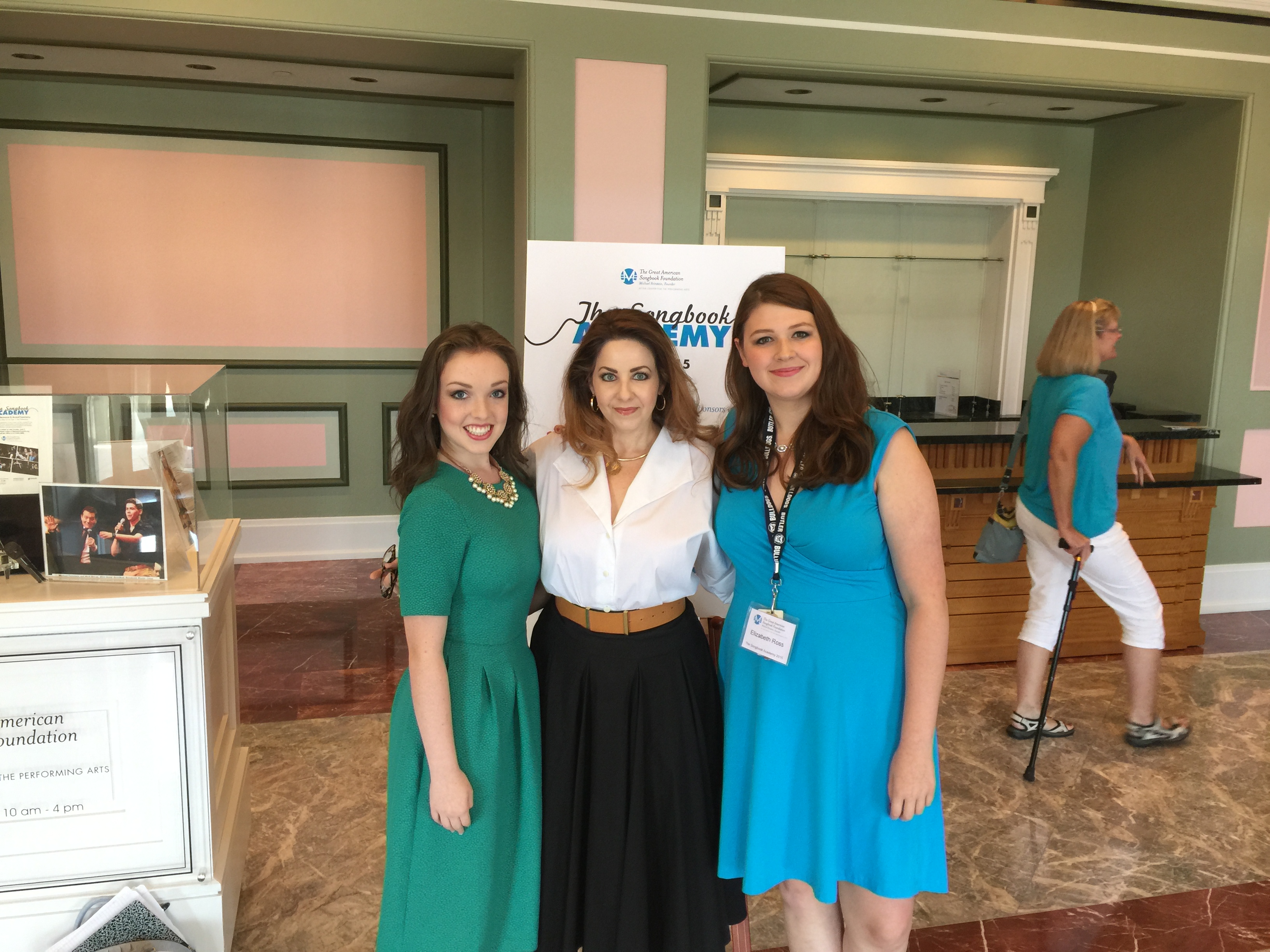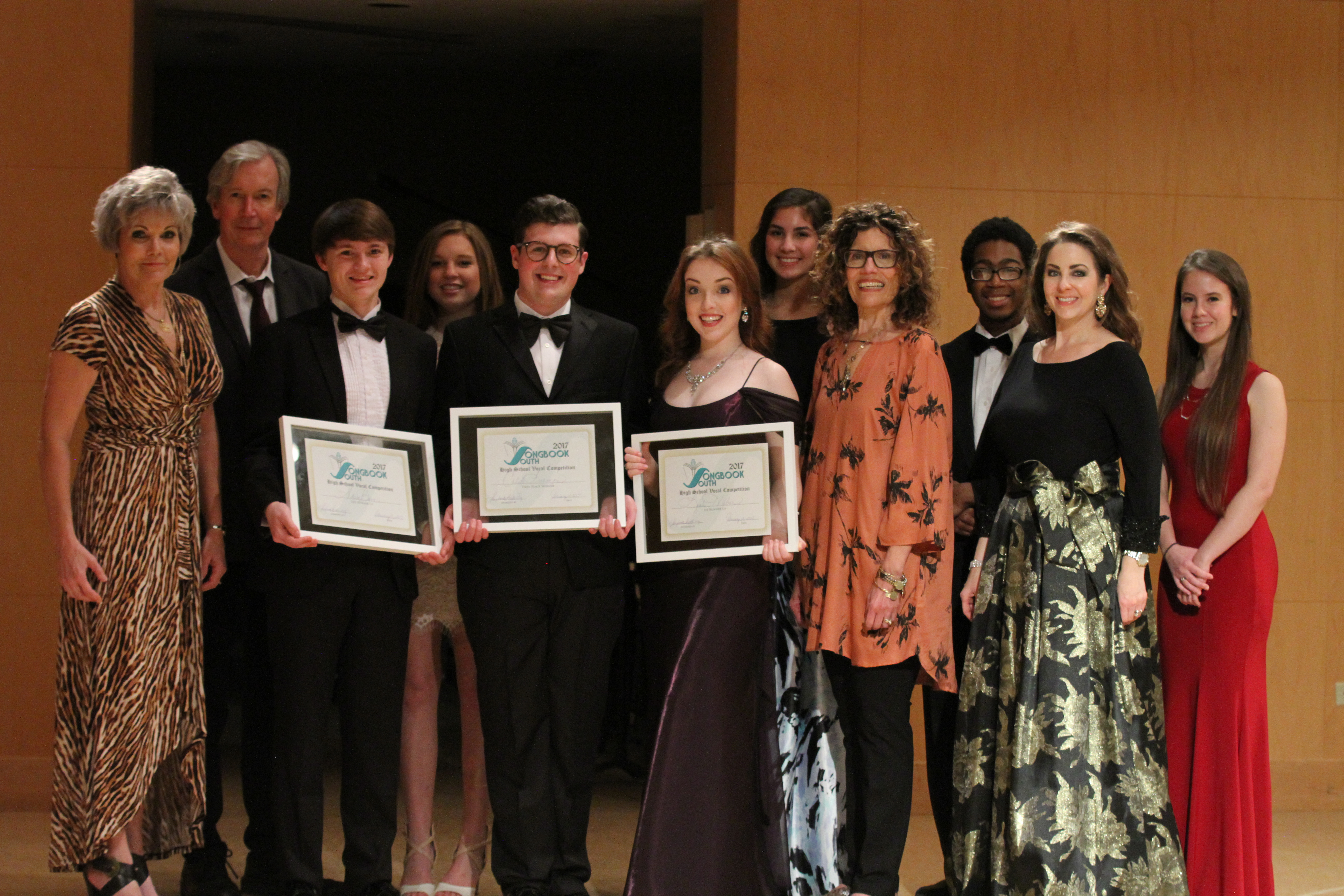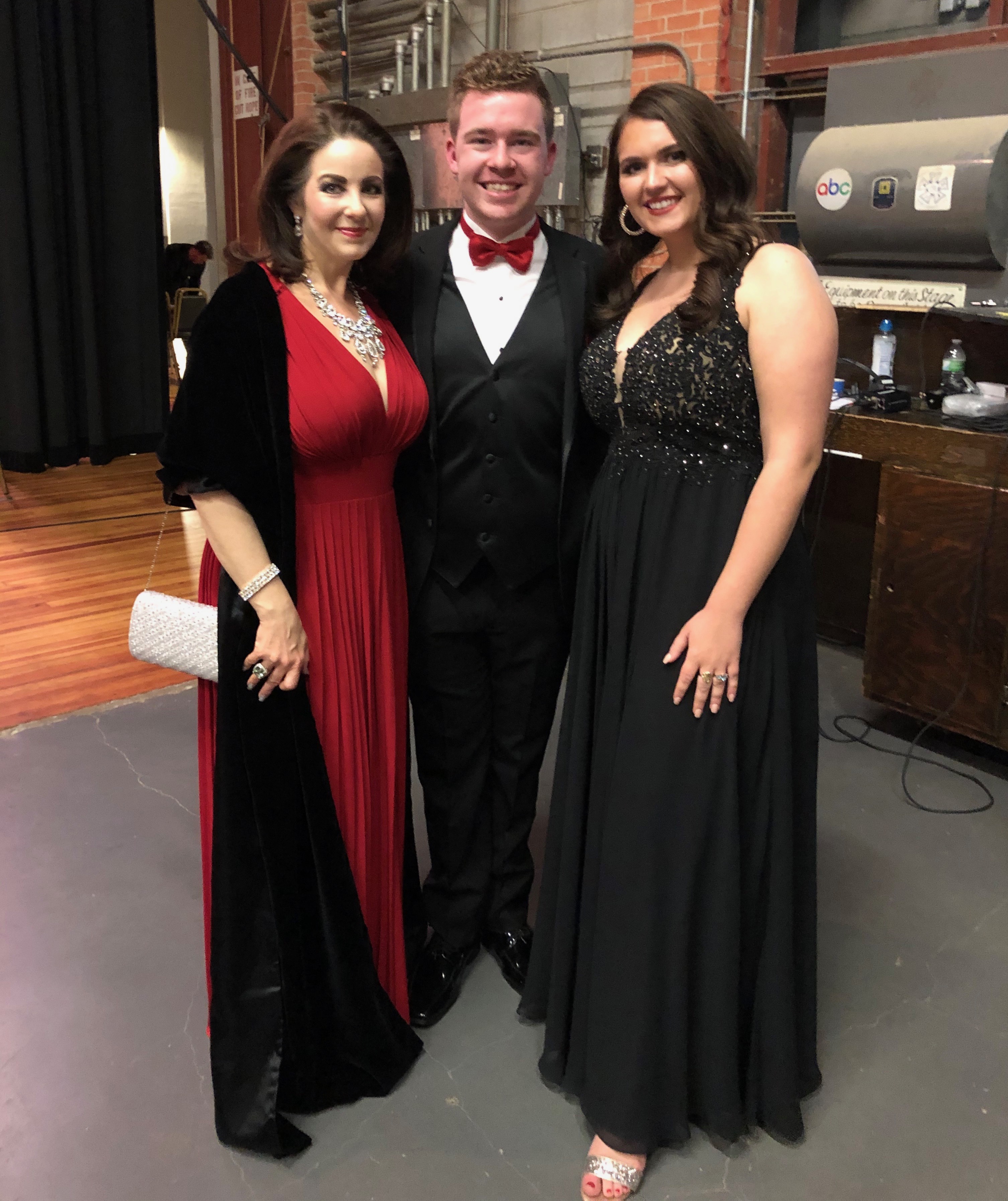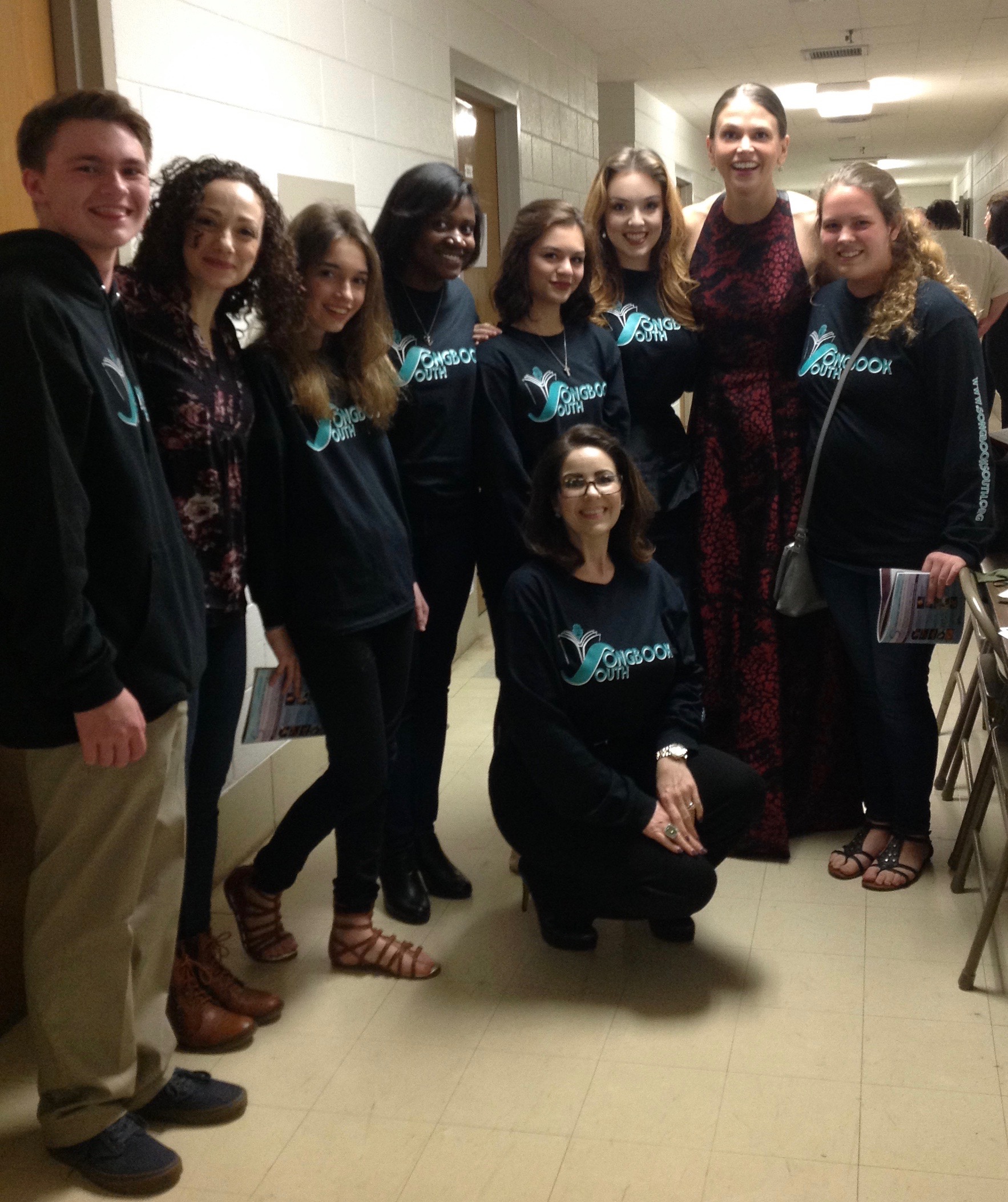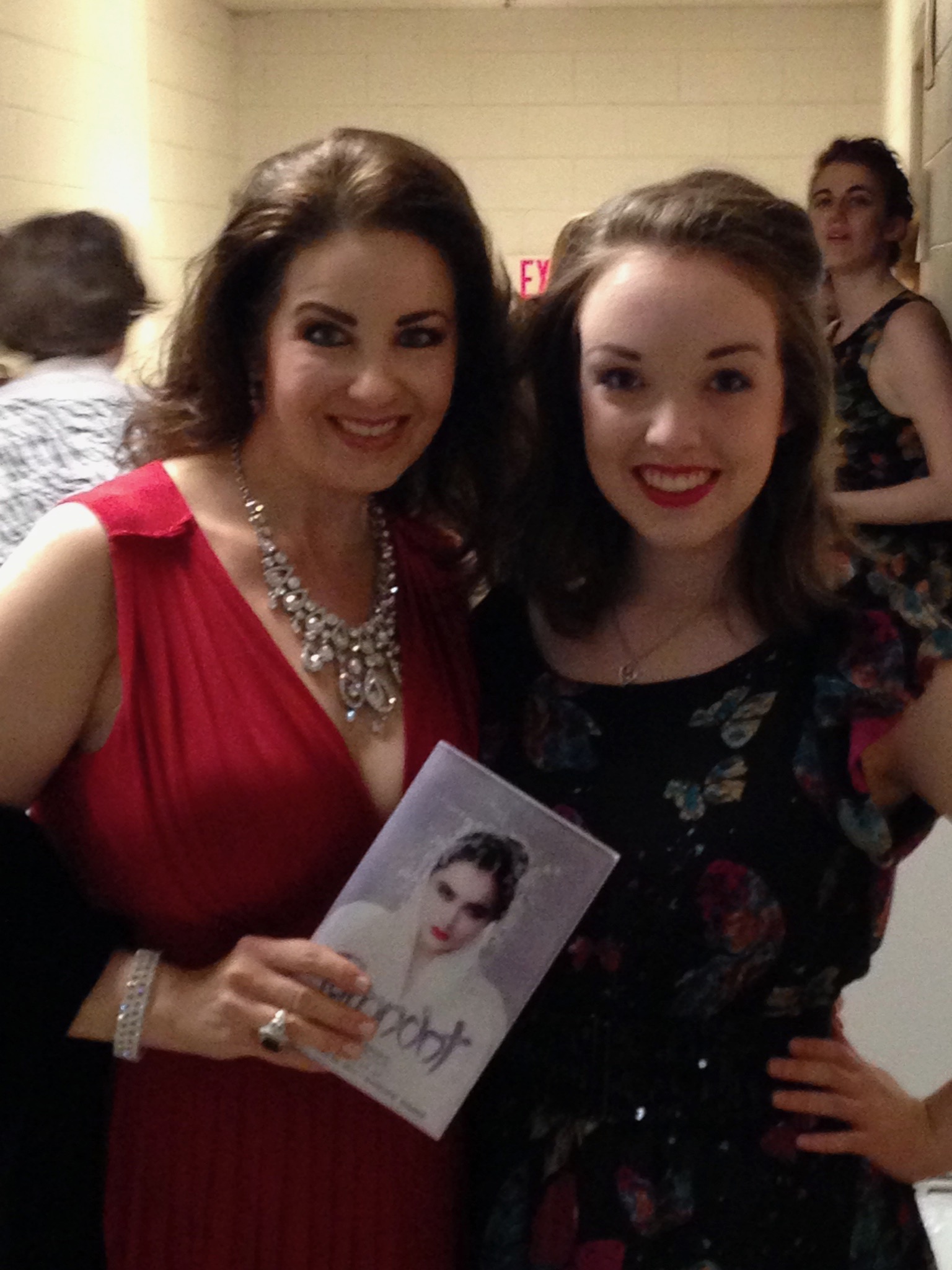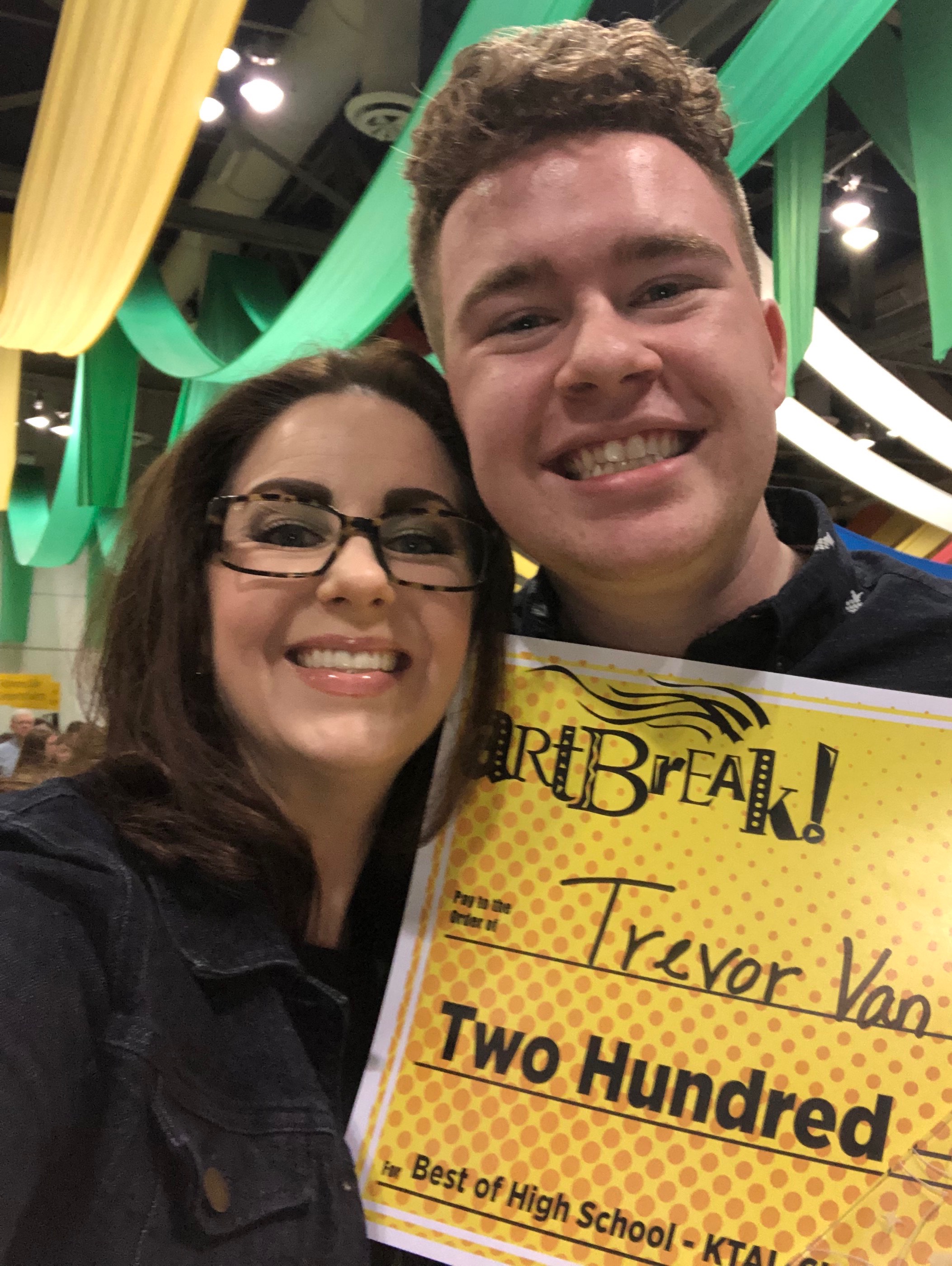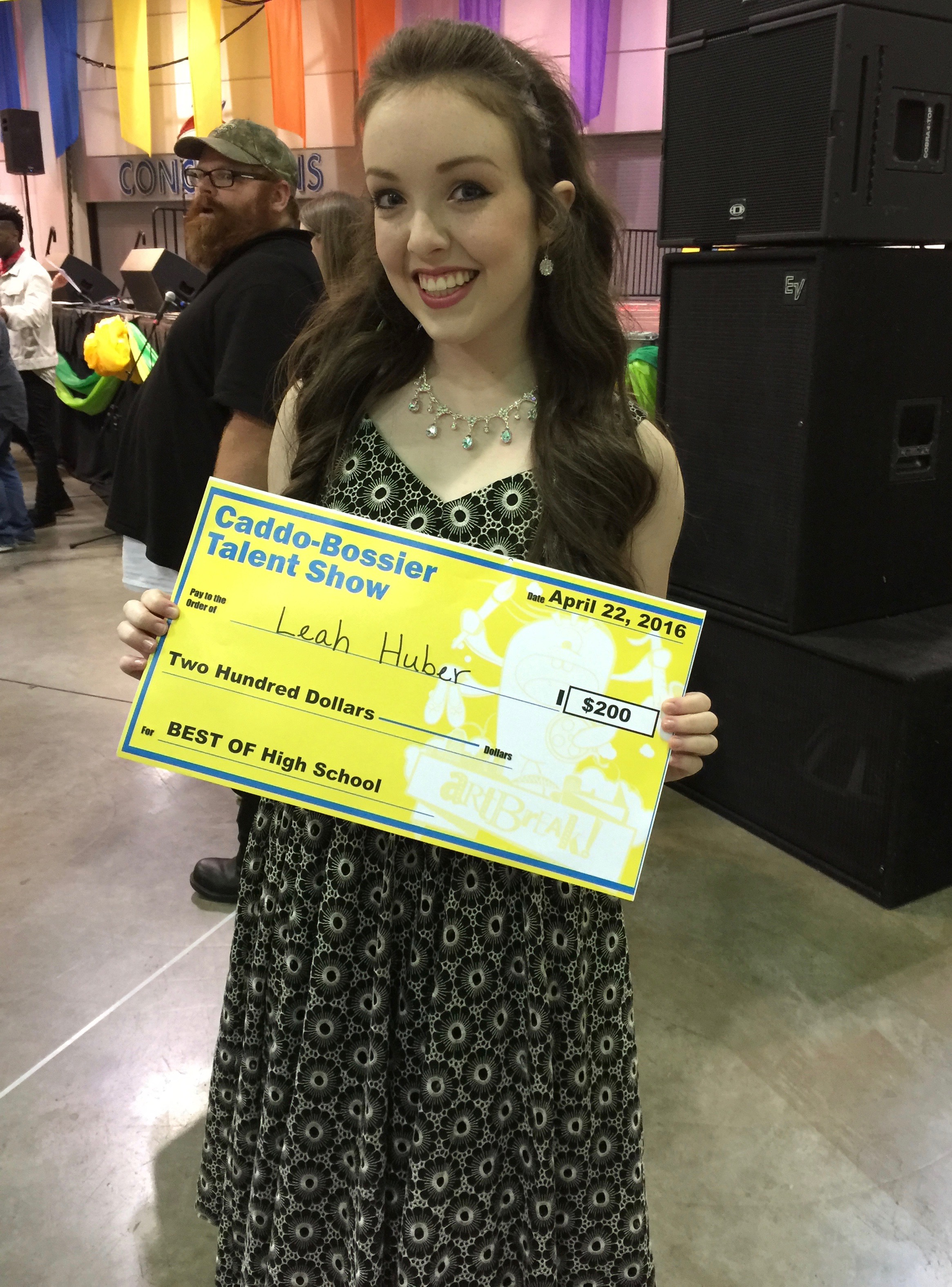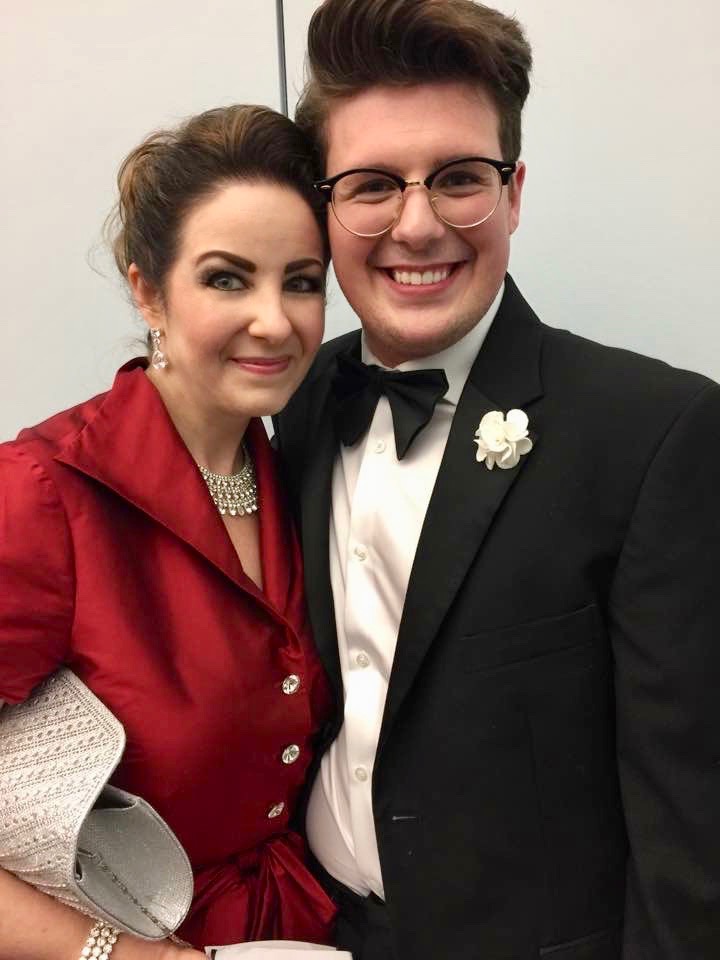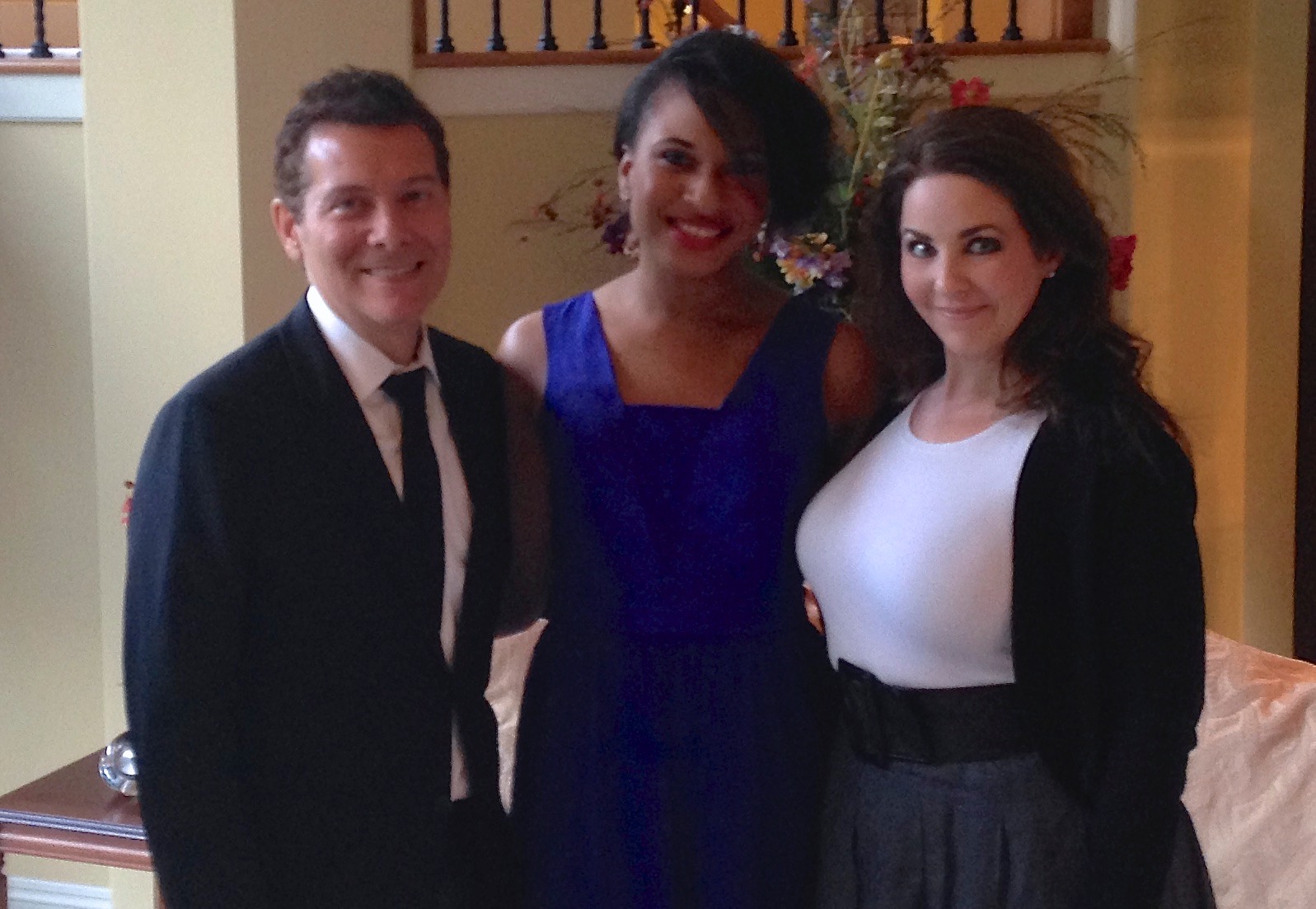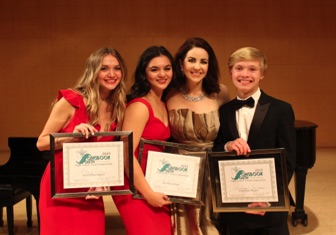 DOWD STUDIO STUDENTS CLENCH TOP THREE SPOTS AT SONGBOOK SOUTH COMPETITION 2019
Three students from the Dowd Studio swept the awards at the Songbook South High School Vocal Competition: Great American Songbook Edition 2019.
Arianne Graves, having won third place for two consecutive years, found herself as the Grand Prize Winner this year. with a $900 scholarship to apply and, if accepted, attend the Michael Feinstein Songbook Academy in July of 2020. She dazzeled the judges with her performances of "Can't We Be Friends" and "After You've Gone"
Second place was seized by bluesy Brooke Wilson, with her torchy rendition of "You Don't Know What Love Is" and her taunting "Someday (You'll Want Me To Want You)".
The laurels for third place went to Broadway performer, Graham Montgomery, for his jaunty delivery of "Nothing But the Best" and heart breaking "Homesick".
Both Wilson and Montgomery were new to the competition this year, and were delighted with the the outcome. They are planning to compete in the coming 2020 to fight for the Grand Prize.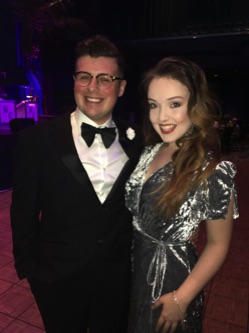 These two beauties and Feinstein Songbook Academy All-Stars will get their chance to enthrall the audience of the Shreveport Symphony Orchestra on March 28th at the newly renovated Riverview Theater, under the baton of Maestro Kermit Poling. They will be co-starring with internationally reknowned Tenor Craig Schulmann and versital singer/instrumentalist Tamra Hayden, performing Broadway hits from yesterday and today.
Although she is still a college student, Leah Huber has found great sucess as a soloist singing repertoire from the Great American Songbook to Opera. She was first a Regional Finalist for the Feinstein Songbook Academy in 2014, becoming a National Finalist the following year. She also won second place honors in the Songbook South High School Vocal Competition: Great American Songbook Edition 2017. Technically, this won't be her first performance with the symphony, as she performed with the Shreveport Opera for two seasons as a member of their chorus.
Caleb Freeman won second in the nation honors (Celebration Award) at the Michael Feinstein 2017 Songbook Academy having won the Grand Prize at the first ever Songbook South High School Vocal Competition: Great American Songbook Edition 2017 just a few months before. Caleb also won the Songbook Academy's most promising award in 2016. Since then, Caleb has performed with a number of Big Bands, here and in the midwest, and has made, yet, a third appearance at The Palladium in Carmel, Indiana, performing with Michael Feinstein in April 2019.
These two go "way back", and they are thrilled to be sharing the stage with each other and their prestigious co-stars. They are the second pair of studio students to be selected this year to appear with the orchestra. For tickets, visit www.shreveportsymphony.com.
TWO FORMER FEINSTEINERS GET A SHOT WITH THE SHREVEPORT SYMPHONY
Bridget's a New Yorker, Now!
....and she just wrapped on her soon to be released movie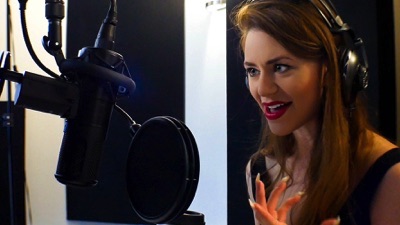 Our favorite belter, Bridget Winder, has moved to New York and will, no doubt, be a Broadway star in no time. Meanwhile, she just wrapped on a new bi-costal movie project called A Fairy Tale After All which, of course, involves Bridget singing with those platinum pipes. According to IMDB, "A teenage girl finds herself confronted by whimsical characters when she is transported into a world of fantasy and fairy tales while attending a school marionette show. She comes to realize her own imagination has an adventure already scripted for her that carries more wisdom than she could ever find alone in the real world." Sounds right up Bridget's alley! We can't wait to see the film where she plays a very Maleficent-y witch.
In the short time that Bridget has been in NYC she has been modeling for others and her own clothing line, performed in two Broadway projects, and mounted her first one woman (singing) show, where of course, she painted a huge canvas as she sang to the audience, ending with a completed work of art.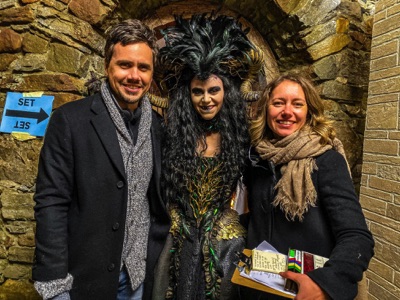 The Energizer Bunny has nothing on this lady! She just keeps cranking out the art.......and not just art....AMAZING art. This gal is the human embodiment of art: her voice will sing you the most compelling songs, while her hands will create the most detailed sculpture or painting. Just visit her website to watch her doing her singing and painting spots.....highly addictive and highly recommended!
Rumor has it that a new Broadway project is in the works for next Spring. We will keep you posted on all the news!
Break a leg, Bridget! We love you!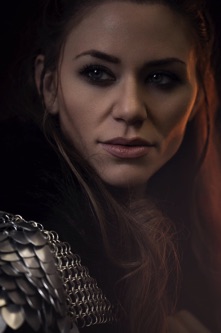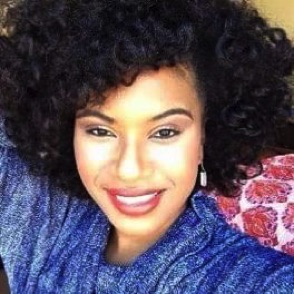 What's New With Nia?
Winning! Duh!
She blames it all on Jennifer Dowd, for it started with her second in the nation Feinstein Songbook Academy win in 2014 during the Summer of her Junior year of high school. This was followed only a few months later with another national win with a Jazz Award bestowed by the National Young Arts competition which lead to her being selected by Mikhail Baryshnikov in NYC to sing for a show he was producing.
After mounting her first one woman show the Spring of her Senior year, Nia Savoy moved to Washington DC to attend Howard University and pursue a degree in Musical Theater. Some how she found time to do another competition around all the professional shows she was performing, appearing at the Kennedy Center, and school work, and won the first annual American Pops Orchestra NextGen Talent Award which lead to more professional engagments during her tenure as the winner.
Having recently graduated Howard University, Nia is continuing to perform professionally and audition for Broadway projects, but she has found time to enter another competition by the Howard County Arts Council called The Rising Star Award Competition, where she has been recently named one of the top 10 finalists. Nia will perform on March 28, 2020 at the competition where we are sure she will knock out the other 9 contestants with her talent and win the title and accompanying $5000 monitary award!
Miss Savoy's convincing and expressively forceful performances continue to bring her considerable acclaim from industry professionals that have led to a flood of performance opportunities still pending as of the writing of this notice.
Toi! Toi! Nia! We are rooting for you!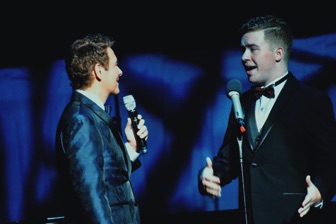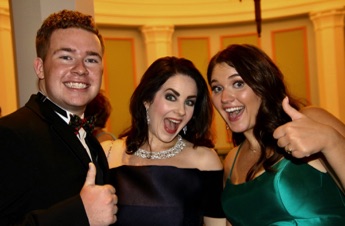 Studio member cracks the Top 10 at the Feinstein Songbook Academy!
As a capacity crowd watched, Trevor VanEaton became a national Top 10 winner at the Michael Feinstein Songbook Academy July 2019 at The Palladium in Carmel, Indiana.
Trevor was keeping good company with another Shreveporter, best friend and Songbook South Grand Prize Winner who also turned Top 10 in the nation, Cassidy Ewert. Although neither of the students were named among the top three, this is the first time our area has had two in the Top 10 simultaneously.
Trevor was mentored throughout the week by Chicago Jazz artist, Beckie Menzie and opera singer/vocal instructor Daniel Narducci. Additionally, the students were taught by a host of industry luminaries: Grammy Winner, Silvia McNair, Broadway stars, Nat Zegree and Laura Osnes, Grammy Winning, multi-platinum singer/songwriter, Melissa Manchester, and, of course, Micheal Feinstein, himself.
Trevor performed "At The Crossroads" a Sammy Davis, Jr. adaptation from the original in the movie Dr. Doolittle, and "Here's That Rainy Day", songs he performed also as a Top 10 finalist in the Songbook South High School Vocal Competittion 2018.
Follow the Songbook South Flickr page for more photos.
Studio Member Performs with Symphony And "Pops" Stars
Studio Alum Now Touring With Travis Denning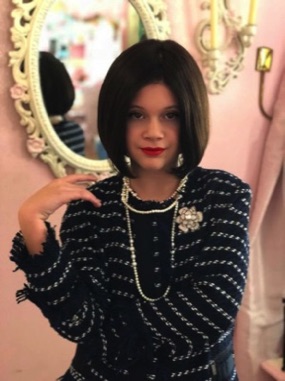 From national commercial campaigns to film, studio alumnae, Isabella Fowler has been very busy, lately! Modeling, Acting, Singing. She has been working on several projects in LA including her film Famous Little Girls where she plays Young Coco Chanel. It is for this project that she has racked up several awards from several film festivals, among them, Best Supporting Actress in a Film from the Mindfield Film Fest. Famous Little Girls is available on Amazon!
Another young woman who just keeps working and winning, and we are so happy she does!
Follow her on social media to stay updated on her roles and accomplishments!
Outstanding work, Isabella! We are proud of you!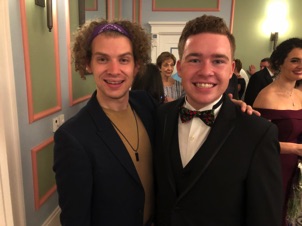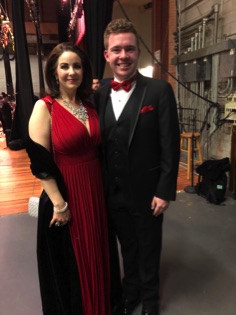 Studio member Trevor VanEaton got the thrill of his lifetime performing with the Shreveport Symphony in December, performing along side his gal-pal and fellow Top 10 in the nation Feinstein Songbook Academy All-Star, Cassidy Ewert, Broadway's own Hugh Panaro and lauded vocalist Sarah Jane McMahon.
The invitation was extend to VanEaton by the Symphony and their visionary conductor, Maestro Michael Butterman through a partnership with Songbook South to celebrate the work of so many of our local singers who have earned national recognition and won national awards for their talent.
The evening was amazing and Trevor did a fabulous job! Looking forward to the many good things to come for this major talent!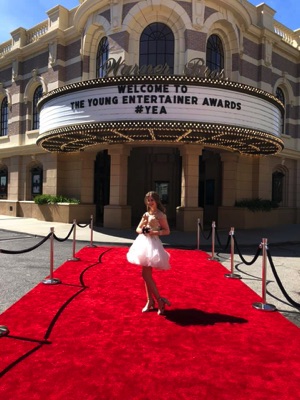 Matthew Davidson's star is a fast riser and it's all due to his impeccable work ethic and talent! This guy has not just a love, but a passion for music and it shows in every well crafted note he plays!
Matthew makes an art of study and practice. He studies every aspect of his singing and playing. He seeks out opportunities to better his craft through workshops or private lessons.....and then he goes into the practice room and works it out. His devotion to his craft has made him one of the most sought after young musicians in the business.
When he's not touring with Travis Denning or some other major artist, you can catch the Matthew Davidson Band playing in just about any "A-list" honky tonk on the Nashville strip. He can play anything from Jazz guitar to shredding some mind-blowing riff in the middle of a rockin' song.....he can do it all, and Nashville's noticing. What started out as as "subbing" job for Matthew has turned out to be a more permanent position with Travis Denning, as he has been tourning with him for almost a year, now, while simultaneously finishing his degree at Belmont!
Follow Matthew on social media to keep up with his playing schedule or check him out on the Travis Denning Stay Country Tour 2020 in a theater near you!
We are so proud of you Matthew Davidson!
Keep on rockin' in the free world, bud!
TWO MORE STUDIO MEMBERS HAVE EARNED NATIONAL RECOGNITION WITH THEIR ACCEPTANCE INTO THE FEINSTEIN SONGBOOK ACADEMY!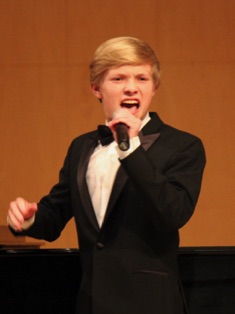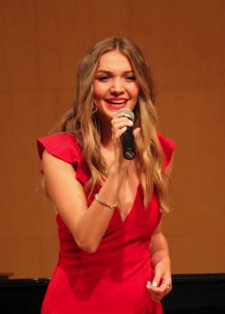 Brooke Wilson and Graham Montgomery have become two more studio members achieving national recognition with their acceptance into the Michael Feinstein Songbook Academy 2020! Announced on May 15th, Brooke and Graham have entered national ranks with 38 other high school students from all over the U.S. who will travel (we hope! #Corona) to Carmel, Indiana, July 2020 to work with Grammy, Tony, and Emmy winners, television producers, Broadway stars, and other entertaiment luminaries. The semi-finalists will vy for the title of Great American Songbook Youth Ambassador, a national title that will offer many amazing performance opportunities with Michael Feinstein in the nation's most highly regarded venues.
Brooke and Graham were two of the top three winners at the Songbook South High School Vocal Competition in September 2019 at Centenary College of Louisiana. They worked with Broadway star/voice over artist/singer/actress, Naz Edwards and Jazz Pianist/Composer/Producer, Russ Kassoff during the two day vocal intensive and competition where they learned how to better phrase their lyrics, re-casted their music arrangments and worked a variety of vocal techniques. The powerful deliveries of their songs made them favorites with the judges, placing them as two of the top three winners at the competition.
We are very excited to have two more students recognized, nationallly, by becoming two of the top 40 high school students who are afforded the rich opportunity to experience the Feinstein Songbook Academy each year. We hope they will get the "full" experience by being able to attend the Academy in person, as usual, but a "virtual" experience is being planned, just in case. Either way, we wish Brooke and Graham the best at the national competition! We know they will be stand-outs!
MONTGOMERY AND WILSON TAKE TOP HONORS AT SONGBOOK SOUTH HIGH SCHOOL VOCAL COMPETITION 2020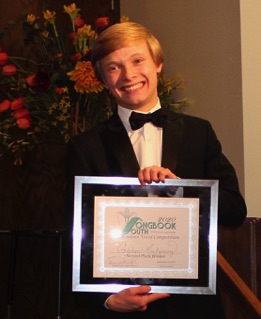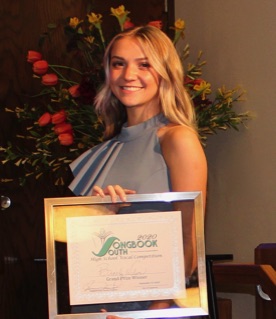 Brooke Wilson and Graham Montgomery took the top two honors at the Songbook South High School Vocal Competition: Great American Songbook Edition 2020.
Wilson was awarded the Grand Prize for her renditions of "I Just Found Out About Love" and "After You've Gone", and Montgomery took Second Place for his poignant vocal stylings of "The Curse of An Aching Heart" and "It's Not for Me To Say".
The vocalists worked with Broadway star and voice over artist, Naz Edwards, and Jazz accompanist, Melanie Shore for the competition. They also participated in a Broadway Belting Workshop with vocalist and Grammy nominee, Karmyn Tyler.
Both vocalists are expected to submit their applications for the national Songbook competition, Michael Feinstein's Songbook Academy 2021, this Spring.